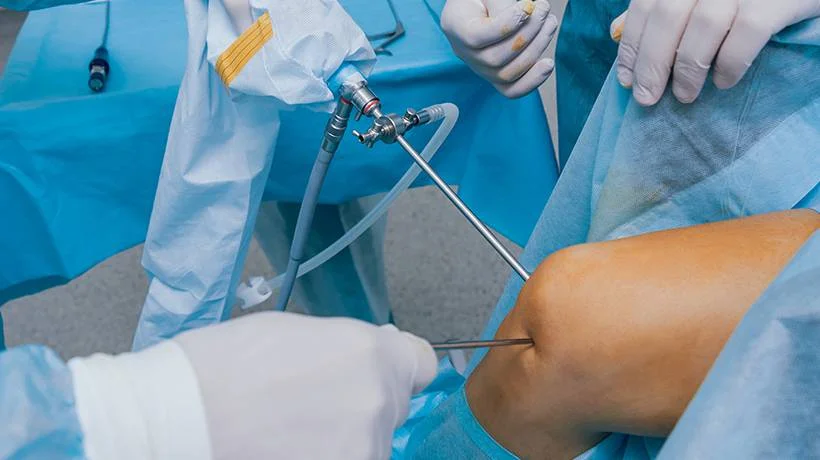 The joints are ardently placed in our body to offer great maneuvers and freedom to move. But, due to changing lifestyles, diseases, injuries or accidents, aging process causes wear and tear of the joints. Arthroscopy is a crucial component in diagnosing the cause and deciding the best treatment for your knees and problematic joints.
Orthoderma offers the best knee arthroscopy in Punjab with the latest and most advanced equipment.   
What is Arthroscopy?
Arthroscopy is a diagnostic process where a small instrument camera called an arthroscope is inserted in the problem joint (knee). The arthroscope helps the doctor to see inside the joint with more precision and accurately determine the cause and severity of the problem. Based on the results of arthroscopy, further treatment is planned.
Dr. Shekhar Singal's exemplary knee arthroscopy is a single day procedure and the patient can go home the same day. As the incisions are smaller, recuperation is speedy with minimal scarring.
Need a second opinion regarding your knee replacement surgery? Make sure you have your arthroscopy done from Dr. Shekhar's most advanced ortho clinic in Ludhiana.